The network of Wellbeing Economy Governments (WEGo) seeks to promote the sharing of expertise and transferable policy practices among governments who have a shared ambition of delivering wellbeing through their economic approach.
The objectives of the group are to:
COLLABORATE in pursuit of innovative policy approaches aimed at enhancing wellbeing through a broader understanding of the role of economics – sharing what works and what doesn't to inform policymaking.
PROGRESS toward the UN Sustainable Development Goals, in line with Goal 17, fostering partnership and cooperation to identify approaches to delivering wellbeing.
ADDRESS the pressing economic, social and environmental challenges of our time.
The group was formally launched at the OECD's World Forum in Incheon, South Korea, in November 2018. This included participation of senior officials from the Governments of Scotland, Iceland and New Zealand along with Professor Joseph Stiglitz, a member of the Scottish Government's Council of Economic Advisers and Chair of the OECD's High level Group on the Measurement of Economic Performance and Social Progress.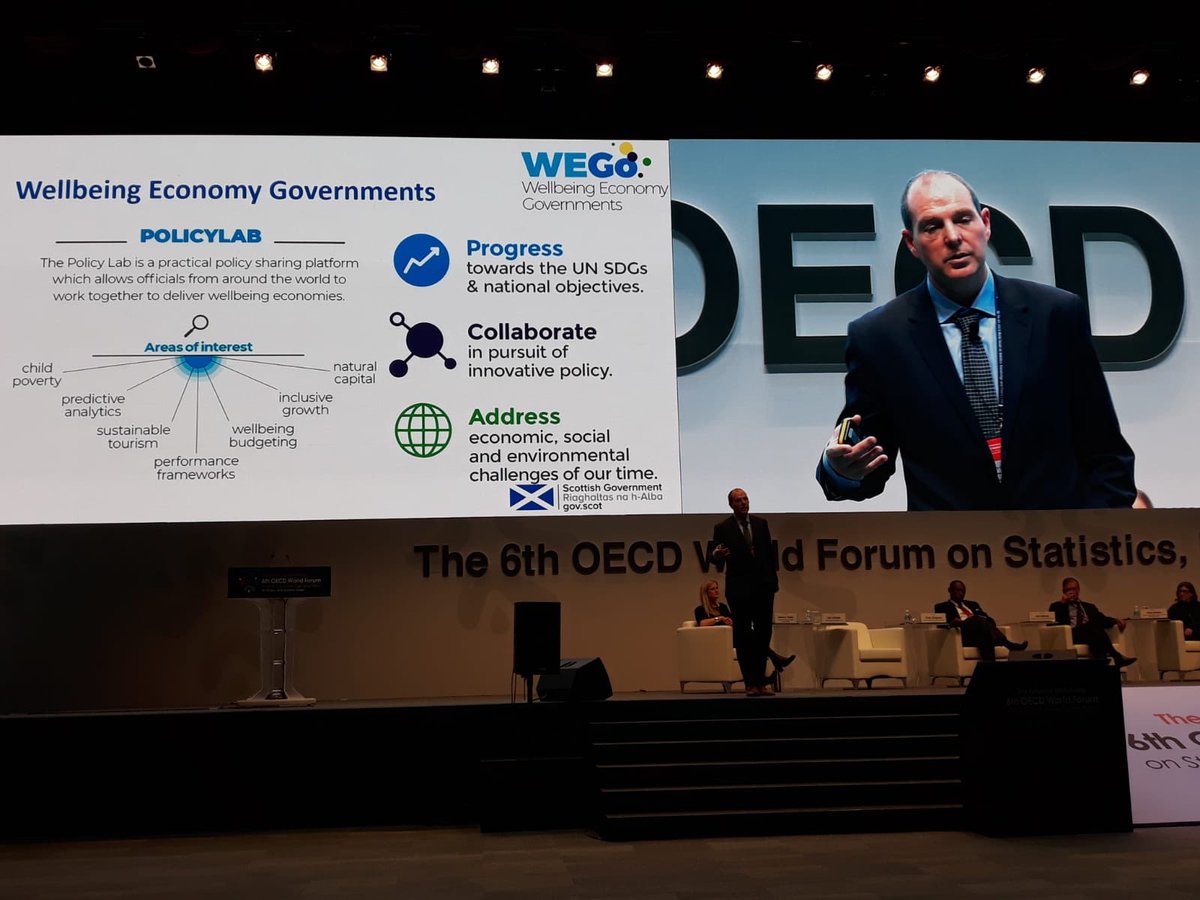 More recently, the group held their first economic policy lab in Edinburgh in May 2019. This brought together officials from the participating nations to present on the work being undertaken in their respective areas to promote wellbeing in practice.
Please note this is a temporary link which will be updated and published on an official government platform at a future date.