The policy labs provide a platform for officials from the respective governments to share experience and expertise. In line with SDG 17; the policy lab seeks to foster partnership to deliver sustainable development.
The policy labs operate by building a network of policy practitioners, matching priorities of the participating nations with past practices and experiences. They facilitate informal policy consultation by pulling together know-how and expertise from officials who work on similar projects and by drawing on the expertise of academics, researchers and practitioners where appropriate.
The group held their first economic policy lab in Edinburgh on 2nd May 2019 at the former home of Adam Smith, Panmure House. An opening session was held, inviting actors from the third sector and civic society to hear about the aims and ambitions of the group. First Minister Nicola Sturgeon, Icelandic Prime Minister Katrín Jakobsdóttir and the OECD's Carrie Exton delivered the welcome address.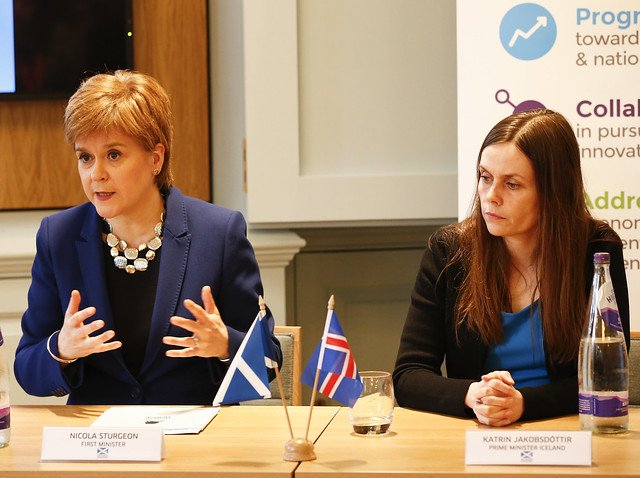 Following the opening session, officials went on to discuss the following areas:
– Performance Frameworks, Wellbeing Budgeting and Inclusive Growth
– Sustainable Tourism and Natural Capital
– Child Poverty and Predictive Analytics
The sessions are led by WEGo Secretariat. The Secretariat provides support for the development of the Policy Lab and is responsible for coordinating the logistics of the involvement of external experts such as academics, policy makers and practitioners.